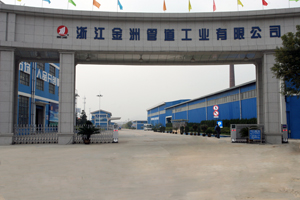 Zhejiang Kingland Pipe Industry and Zhejiang Kingland & Hualong Petroleum Steel Pipe Anti-corrosion Co.,Ltd are wholly held by Zhejiang Kingland Pipeline & Technologies Co.,Ltd. Its annual design capacity can be up to 1,100,000MT. Its main products including SAWH pipe with OD219-2420mm, 3PP/3PE/FBE coated pipe, Internal coated pipe, ERW with OD89-219mm, and some PE gas pipe, PE water pipe, PP-R water pipe and fittings.
  Its products are widely used in the municipal and architectural water supply and drainage,city gas transportation,rural water irrigation and other fields like electric power,communication,chemistry industry and medicine etc.The company is the first grade supplier of three petroleum group corp. CNPC,SINOPEC,CNOOC;It is also the stocking supplier of national famous large group:Towngas investment,Xinao group,China overseas Property,China Gas Holdings Ltd,China Resources corp. and so on.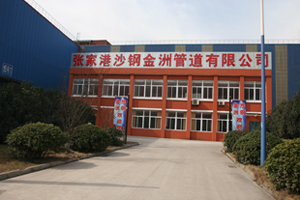 Zhangjiagang ShaSteel & Kingland Pipline Co.,Ltd.is a joint-venture between Zhejiang Kingland Pipeline and Jiangsu Shagang Group,mainly engaged in Submerged Arc Welded Longitudinal Pipe manufacturing. It is adjacent to Jiangsu Shagang Group¨s plate production line, It is one of the largest manufacturers with integration of plate,pipe manufacturing and coating.
  The company is to be built a welded pipe manufacturing base with annual design capacity 1 million MT. Until now, 1 large diameter SAWL line imported from Germany for OD406-1626mm has been built and its annual capacity can be up to 300,000MT.Meanwhile 1 3PP/3PE/FBE external coating line and 1 FBE internal coating line with annual design capacity 5million m2 have been launched accordingly.
  Its products are mainly used in media transportation,including land/marine oil,gas,chemical,coal slurry,ore pulp and water etc.,besides,alsocan be used offshore platform,power plant,chemical industry,building,bridge,structurs and so on.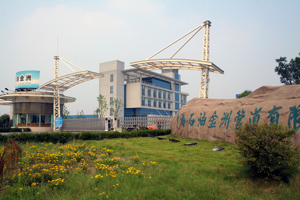 CNOOC & Kingland Pipeline Co.,Ltd is a joint venture between China National Offshore Oil Corporation (CNOOC) and Kingland Pipeline, CNOOC takes up 51% and Kingland Group 49%. It is a large state comprehensive enterprise for integration of research & developing, manufacturing and processing. Equipments for large diameter (OD219-610mm) HFW pipe production line are all imported from USA, meanwhile, it accordingly has 1 3PP/3PE/FBE coating line, 1 casing pipe line and 1 bending pipe line for OD219mm-1626mm.
  Its products widely utilized in the transportation of crude/finished oil,natural gas,water/coal slurry,mechanical construction,etc.